Main Menu
Want to Join?
Interested in joining the best and fastest growing ARES district in Colorado?
Contact,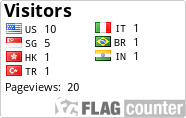 The Amateur Radio Emergency Service (ARES) consists of licensed amateurs who have voluntarily registered their qualifications and equipment for communications duty in the public service when disaster strikes. Every licensed amateur, regardless of membership in ARRL or any other local or national organization, is eligible for membership in the ARES. The only qualification, other than possession of an Amateur Radio license, is a sincere desire to serve. Because ARES is an amateur radio service, only amateur radio operators are eligible for membership. The possession of emergency-powered equipment is desirable, but is not a requirement for membership.
Although this is the serious side of the hobby, our members enjoy the work we do for our served agencies.
To join, just complete these forms and mail them to the address on the membership application under "forms".
Ham Radio Classes
Meetings
Our December meeting will be our annual Holiday Pot Luck which will be Thursday, December 12, 2013 at 7pm at the Cherry Creek Schools Instructional Support Facility (ISF) at 5416 S. Riviera Way, Centennial, CO 80015. This is the Northwest Corner of S. Riveria Way and Picadilly and is where we have held our Field Day activities over the last few years. If you are not already on the list and plan on attending please RSVP to Randy, ec@arapahoeares.org.
A map to the Cherry Creek Schools ISF can be found here: http://goo.gl/maps/XlBsN
ARES Shirts

The Official Arapahoe County ARES shirts are available to purchase by members The preferred color is Royal Blue and has the multi-color ARES logo embroidered. These sharp looking shirts are locally made and take about 2 weeks for delivery. You may order yours at Monograms To Go, Inc., 364 S Chambers Road, Aurora CO (the northeast corner of East Alameda Avenue and South Chambers Road).